Food and beverages on board
Menu during the harbour tour
On board of Spido there is catering available.
Here you can get various hot/ cold drinks, sandwiches, apple pie, chips and sweet/ salty snacks.
Of course there is also an icecream cart on board with different types of icecream.
On board pin only (no cash).
Own consumption is not permitted on board.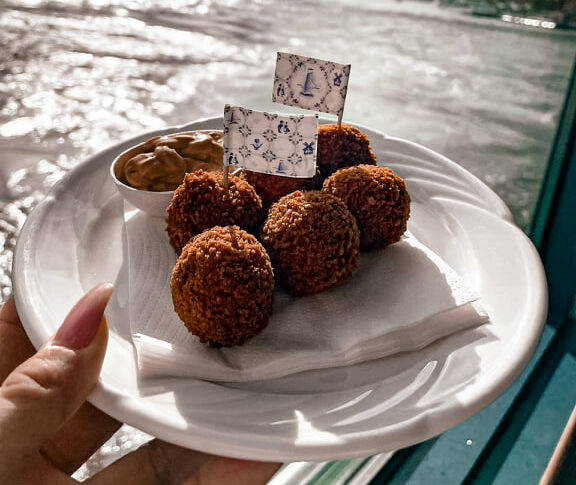 Maritime Lunch Bag
For groups of 15 persons or more, catering is possible to book 2 days before sailing. For this we provide a Maritime Lunch Bag of € 15.50 p.p.
Content of the bag:
– Waldkorn bun of young mature cheese with various garnishes.
– White bun of smoked chicken with lettuce and various garniture.
– Bottle of water.
– Candy bar.
– Hand fruit.
Catering can be cancelled free of charge up to 8 days before departure. Catering cancelled within 8 days we will charge.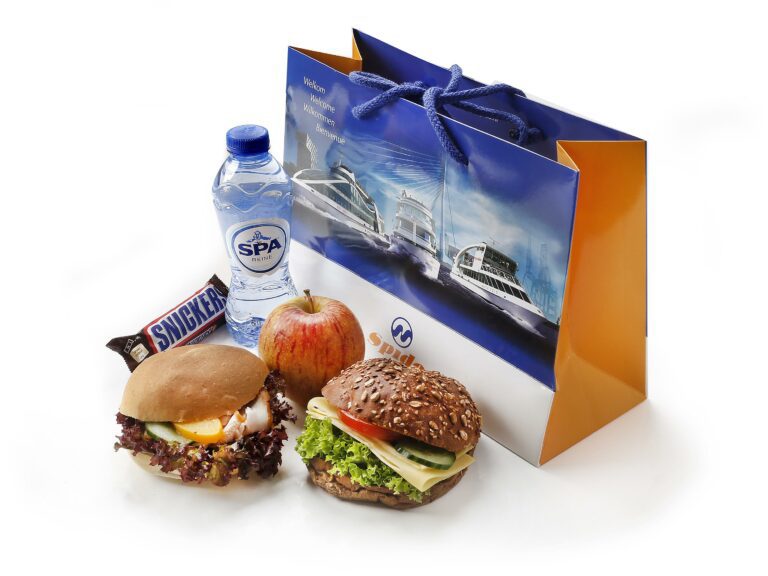 Catering during events
The culinary section at Spido is provided by professional and friendly staff. Depending on the time and duration of your event you can choose from an extensive catering offer.
On request we will send you the detailed composition of the chosen catering. Vegetarian and diet meals are available on request.